Biography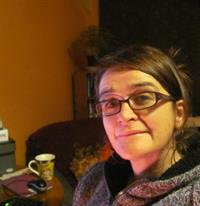 This is me, Amy. I have been studying art since I was at school and painting from a very young age where my interest was fuelled by a very good primary school teacher and drawing flowers for a school arts project!
I studied A'levels and completed a National Diploma at Exeter College before going onto University after travelling in Australia for a year. I went to Nottingham Trent University for my first year of my fine art degree and then moved to Cornwall where I completed my degree at Falmouth College of Art. Being in Falmouth was incredibly inspiring and fuelled my interest in portraiture.
I take inspiration from my surroundings; a beautiful landscape, an interesting person, an inspiring book. My main interest is in portraiture and working from life and from photographs to capture the character of the person I am drawing.
I have followed my passion for art through school, college and University and have recently completed a PGCE in order to teach art at college level. I am available for private art tuition, one to one classes and group courses. If you are interested please email me at amycummins@hotmail.co.uk.